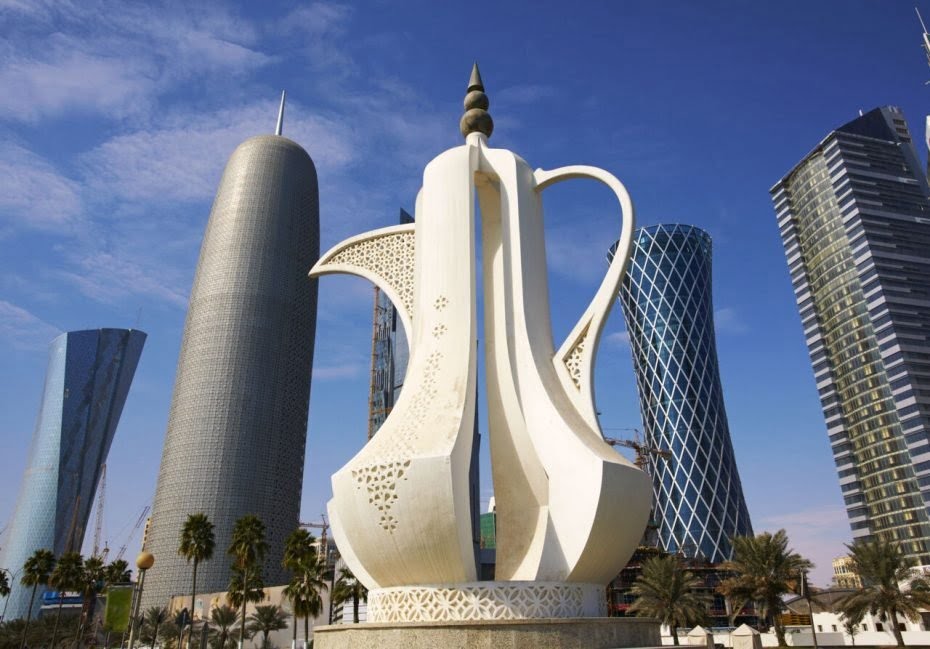 Qatar Tourism has announced a distinguished seven-person jury panel for its inaugural edition of the Qatar Tourism Awards The highly anticipated awards celebrate organizations that have consistently delivered exceptional tourism experiences.
The panel is responsible for meticulously reviewing tourism businesses that excel in three principal categories: Cultural Experiences, Smart Solutions, and Service Excellence, each of which highlights different aspects of the visitor experience.
In addition, Qatar Tourism Awards will also feature a community segment, which will recognize the community initiatives with significant impact by offering authentic tourism experience to Qatar visitors and to spot the hospitality and warmth of citizens that was on full display during the FIFA World Cup Qatar 2022.
The jury includes the following distinguished members: Sheikha Al Anoud Al Thani, chief operating officer at QFC; Engineer Abdulla Al Mehshadi, CEO of Al Wa'ab City; Ramzan Al Naimi, CEO of Innovation Café; Khalid Al Jumaili, TV presenter; Dr Rana Al Sobh, dean of the College of Business and Economics at Qatar University; Dr Ghalya Al Thani, entrepreneur and director at Qatar Foundation; and Marcel Leijzer, deputy director of Development Assistance at the United Nations World Tourism Organization (UNWTO).
Engineer Abdulaziz Ali Al Mawlawi, chief of marketing and promotion officer, said: "From academic leaders and top-tier executives to visionary entrepreneurs and innovation experts, each jury member is contributing a unique perspective to enrich the evaluation process. It is through initiatives such as these, strengthened by the collaborative efforts of our partners, that help to create a vibrant and flourishing tourism sector."
Leijzer said, "Tourism development in Qatar stands for innovation and excellence. The first Qatar Tourism Awards celebrate and honor the superb performance and outstanding achievements of key players to help boost Qatar's tourism sector."
Commenting on her upcoming participation, Dr Sobh said, "It is a true pleasure to serve on the judging panel for the Qatar Tourism Awards initiative and acknowledge the remarkable contributions of entities and individuals dedicated to positioning Qatar as a premier global destination. Initiatives like these, coupled with collaborative efforts, play a crucial role in shaping Qatar's dynamic and thriving tourism landscape."
The curated jury reviewed and judged over 312 submissions, shortlisting 147 applicants from across the sector. Winners will be promoted locally, regionally and internationally to gain greater visibility.
The Qatar Tourism Awards, featuring a distinguished seven-person jury panel, marks a significant development in the hospitality and tourism industry. These awards acknowledge and celebrate organizations that consistently deliver exceptional tourism experiences in various categories, emphasizing the importance of cultural experiences, smart solutions, and service excellence. Additionally, the recognition of community initiatives that offer authentic experiences to Qatar's visitors highlights the warmth and hospitality of its citizens, which were prominently displayed during the FIFA World Cup Qatar 2022. Such initiatives are crucial in shaping Qatar's dynamic and thriving tourism landscape. BM Events (BME), a leading provider of casual on-demand hospitality staffing solutions, recognizes the significance of events like the Qatar Tourism Awards in boosting tourism and creating opportunities for the hospitality sector. BME's expertise in staffing ensures that such events run seamlessly, offering top-notch service to visitors, exhibitors, and participants, contributing to the overall success and excellence of Qatar's tourism industry.