The hospitality industry, which has always been flexible and changing, is about to enter a new phase. Waves of change are impacting this industry from dynamic staffing options to technology advances. It is critical for everyone interested in entering the field or connected to it to comprehend these patterns.
1. Rise of On-Demand Staffing
The idea of "on-demand" has expanded its reach beyond digital information to include labor in today's fast-paced society. As the name implies, on-demand staffing enables companies to recruit employees as needed.
The benefits? Significant flexibility, lower overhead, and quick working expansion are all present. This concept is becoming more and more popular among firms, which makes manpower services that specialize in on-demand staffing extremely useful resources.
2. The Boom of Temporary Staffing in Qatar and Beyond
Qatar, with its rising events and hospitality sector, especially in the lead-up to global events like the FIFA World Cup, has seen a rise in the demand for temporary staffing. As businesses fluctuate in their service demands, they require a workforce that can be scaled up or down without long-term commitments. Enter the role of a recruiting agency in Qatar. These agencies, attuned to the region's specific needs, have made the sourcing, training, and deployment of temporary staff smoother than ever.
3. Event Staffing Reinvented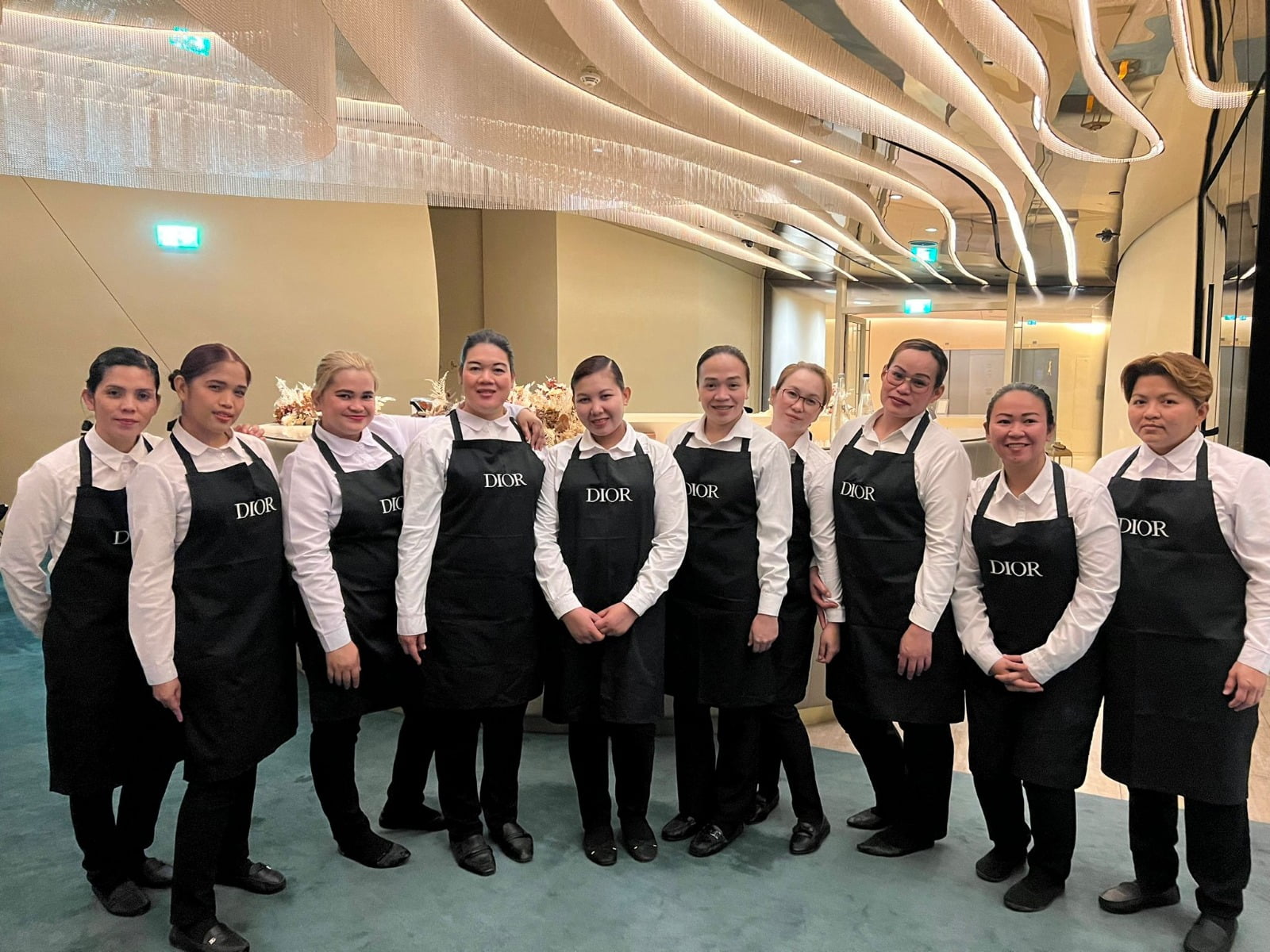 There is a transformation happening in event staffing. The days of being labeled as "event staff" and limited to being there and helping with simple tasks are long gone. These days, it encompasses specialized jobs like virtual reality trainers and event technology handlers. This evolution calls for collaboration with a strong staffing agency that is aware of these details. An elite Qatari staffing company is a necessary collaborator in planning a successful event, particularly in cities like Doha with booming event scenes.
4. Enhanced Technology Integration
The use of AI and VR in the hospitality sector isn't new, but its applications are expanding. Virtual reality tours of event venues or hotels, AI-powered chatbots for instant customer service, or data analytics for personalized guest experiences – the future is tech-integrated. And with this shift, staffing needs are also evolving. The demand is for tech-savvy staff, a niche that recruiting agencies in Qatar and globally are swiftly filling.
5. Sustainable Operations
Sustainability is no longer a mere buzzword; it's an operational necessity. From eco-friendly events to sustainable culinary experiences, the industry is echoing the global call for a greener planet. This movement also impacts staffing. There's a growing demand for professionals trained in sustainable hospitality practices, a gap that specialized manpower agencies are bridging.
6. Hyper-Personalized Guest Experiences
With data analytics and AI coming to the forefront, guests now seek and are offered hyper-personalized experiences. Be it a hotel stay tailored to their preferences or an event curated to resonate with their tastes, the future of hospitality is bespoke. And to execute this, the industry leans heavily on trained staff, making on-demand staffing agencies indispensable.
7. Health & Safety: The New Gold Standard
In the post-pandemic age, health and safety procedures are essential to building visitor trust and go beyond being legally required. The need for specialized workers with training in health and safety procedures has increased as a result of this trend, and temporary staffing companies, particularly in major cities like Qatar, are effectively meeting this need.
8. Accepting Authenticity and Local Culture
A tendency towards broader experiences is on the rise. People who are visiting are eager to engage in real cultural activities. This requires employees that are knowledgeable with the customs and culture of the area in addition to having received training in hospitality. Because of this, a large number of hiring agencies in Qatar are concentrating on blending local authenticity with international service standards.
In Conclusion
In 2023, the hospitality industry will be defined by an array of technology advancements, changing workforce models, and a persistent focus on the needs and preferences of guests. Businesses that want to stay ahead of the curve must not only adopt these trends but also surround themselves with the proper partners.
Manpower agencies are turning becoming the unsung heroes who work behind the scenes to make these trends a reality. This is especially true for companies that specialise in on-demand and temporary employment, such as event staffing. It might be a game-changer to have a trustworthy Qatar staff recruiting the company at one's side as the industry expands in hubs of promise, such as Qatar. The hotel industry is positioned for a bright future that combines innovation, custom, and flawless service.