In the realm of events, it's often said that your staff can make or break the experience. As Qatar rapidly emerges as a global hotspot for prestigious international events, from sporting events to business conventions, the demand for top-notch event staffing has never been higher. In this busy market, BM Events, a premier manpower agency, has made its mark by providing unparalleled event staffing solutions. Let's explore how the right manpower agency, particularly BM Events, can transform your events in Qatar into unforgettable experiences.
A Brief Glimpse at Qatar's Rising Event Landscape
Qatar, with its futuristic skyline, rich heritage, and the much-anticipated 2022 FIFA World Cup, has showcased its capability to host grand scale events. The nation has invested significantly in infrastructure, luxury hotels, and state-of-the-art event venues. However, what truly differentiates an ordinary event from a remarkable one is the quality of manpower steering it.
The Magic of Specialized Staffing
Every event is unique, bearing its own theme, purpose, and audience. It's crucial to have staff who resonate with these specific needs. Here's where BM Events steps in:
Customized Staffing Solutions: BM Events doesn't believe in the 'one-size-fits-all' approach. We provide staff tailored to the specific requirements of each event, whether it's a corporate seminar, a cultural festival, or a sports gala.
Trained to Perfection: BM Events ensures that every member we hire is trained for the role they're assigned.
Cultural Sensitivity: With Qatar being a cultural melting pot, it's essential for event staff to understand and respect diverse traditions and etiquettes. BM Events ensures their staff is well-versed in this aspect, creating a welcoming environment for all attendees.
Benefits of Partnering with BM Events
Hassle-free Hiring: Forget the painstaking process of recruiting, vetting, and training. BM Events streamlines all these tasks, saving event organizers time and effort.
Flexibility: Whether you need staff for a one-day event or a month-long festival, BM Events offers flexible hiring solutions to fit your needs.
Reliability: With a reputation for excellence in Qatar, partnering with BM Events guarantees that your event is in trustworthy hands.
How BM Events Stands Out
In the sea of manpower agencies, BM Events has distinguished itself through: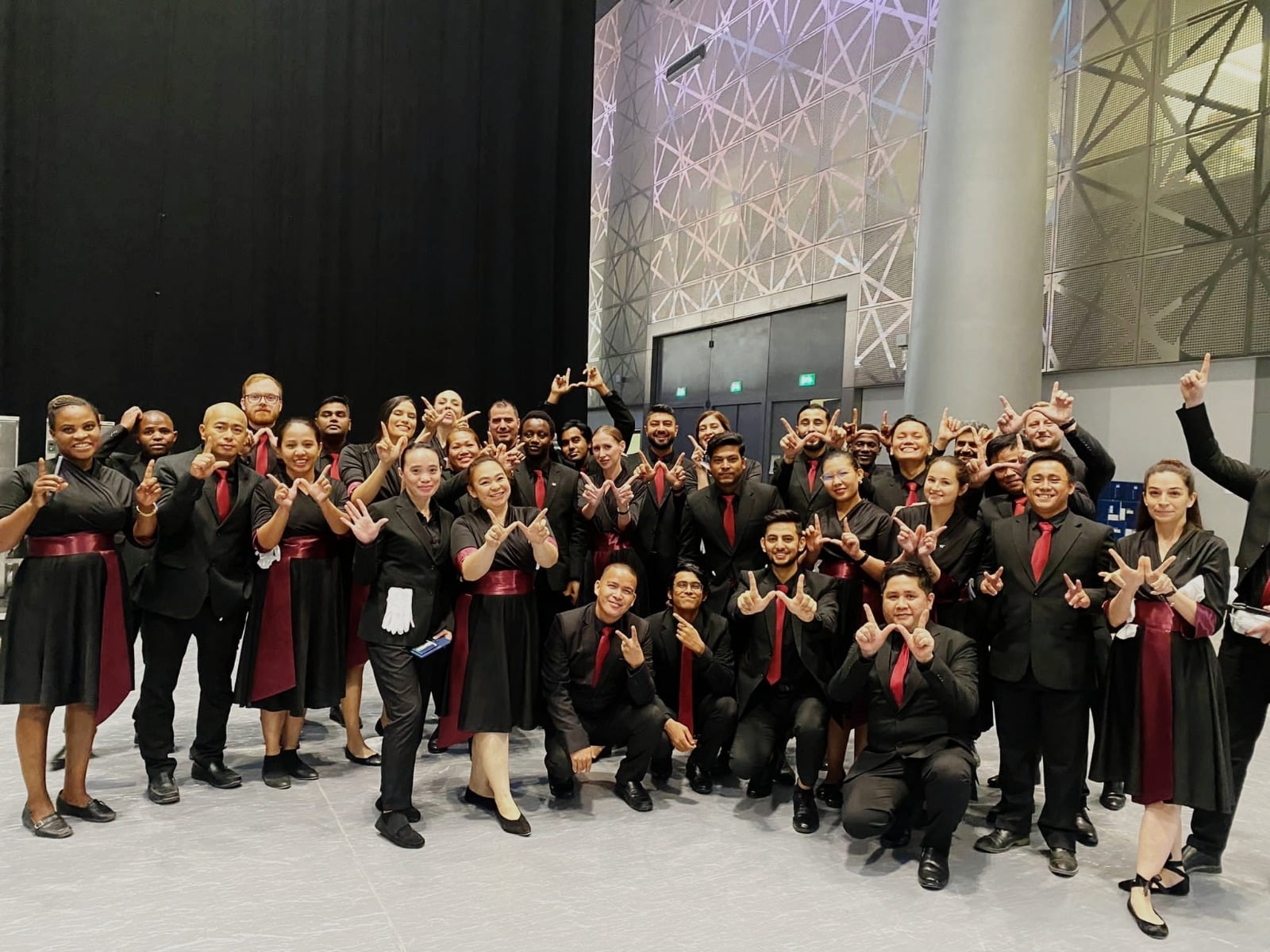 Extensive expertise: BM Events has extensive expertise handling a wide range of events in Qatar and is well-versed in the complex details of staffing events.
Comprehensive Solutions: BM Events provides comprehensive event solutions by providing righ staff for your events. These solutions go beyond staff.
Customer Testimonials: A wide range of satisfied customers witness to BM Events' excellent services, which is evidence of their dedication and excellence.
An Unforgettable Event Experience
Imagine this: Guests at your event are greeted with warm smiles, every technical hiccup is swiftly handled, and the entire show runs as smooth as clockwork. This isn't just a dream but a reality when you have a dedicated team like BM Events backing you.
Wrapping Up
Having a reliable partner like BM Events may make all the difference in the glamorous world of events, where every little detail matters. Having the greatest staff available is not only necessary for success, but also a must as Qatar continues to rise in the international event scene.
Selecting BM Events means more than just employing workers—it means ensuring a reputation, an experience, and a memory. Thus, keep in mind that the greatest events are driven by the best teams the next time you're organising an event in Qatar.