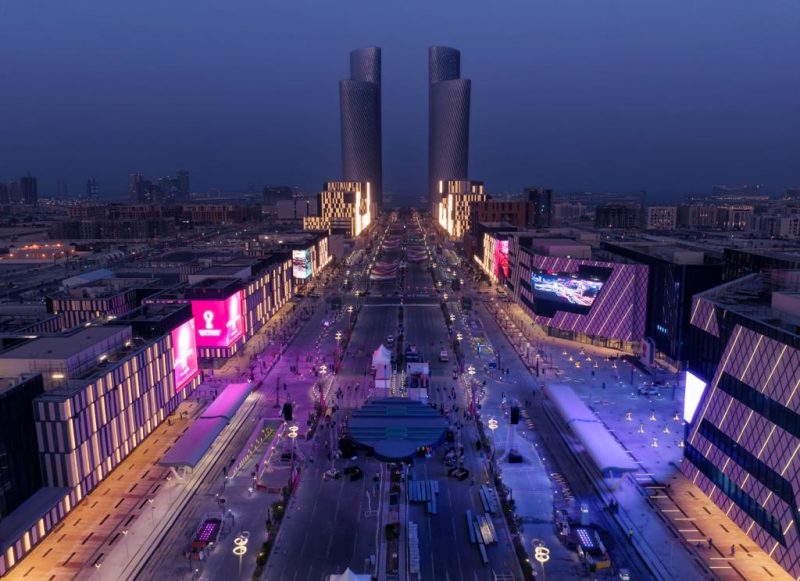 For the first time ever, the Geneva International Motor Show (GIMS) leaps beyond the Swiss borders, partnering with Qatar Tourism to introduce the "Urban Playground" at the iconic Lusail Boulevard transforms into an auto-enthusiast's paradise.
As GIMS Qatar envelops its second weekend, anticipate Lusail Boulevard to morph into a car enthusiast's dreamland. This aims to blend the legendary spirit of the motor show into Qatar's vibrant atmosphere, serving up complimentary entertainment and a mesmerizing display of luxury autos.
Eng. Ali Al-Ali, Chief Development and Asset Management Officer at Qatari Diar, expressed his enthusiasm about this collaboration. He highlighted that this edition is exceptional as it's the first time the globally-acclaimed exhibition graces a location outside its Swiss birthplace.
A note for the drivers: Traffic at Lusail Boulevard will be temporarily disrupted starting Wednesday to gear up for the GIMS weekend. Between October 12 and 14, attendees are in for a treat, with musical acts, DJs, and engaging sessions at the Lusail Plaza Towers' central stage.
Moreover, the "Auto-Life Village" ensures a holistic experience for the guests. From gourmet delights to shopping escapades and engaging family-centric activities, the offering is vast and varied.
Sheikha Hessa Jassim Al Thani, from Qatar Tourism, invites all to immerse in the electrifying atmosphere of the Urban Playground. The GIMS Qatar Parade of Excellence on October 12 promises to leave spectators in awe, showcasing up to 100 exclusive vehicles.
Why is this significant for Qatar's Hospitality Industry?
Such large-scale events have a cascading effect on the nation's hospitality industry. International visitors swarm in, requiring accommodation, dining, and leisure experiences. This surge demands a robust infrastructure and staffing solution.
Enter BM Events, a pioneering manpower staffing company in Qatar. They've been at the forefront of offering tailored solutions, ensuring events run seamlessly. Whether it's temporary jobs in Qatar or staffing services, they've got it covered.
With a multitude of Qatar job agencies, BM Events stands out as a leading manpower recruitment agency in Qatar. They specialize in a variety of services from staffing and recruitment companies in Qatar to temporary work agencies, making them one of the top manpower firms in Qatar.