It is crucial to make sure you have the right people supporting you in the exciting world of events in Doha. The staff you select can make all the difference in the success of an event, be it a corporate gathering or a cultural festival. Step inside the world of experienced event staffing in Qatar. But why opt for a professional agency? Here are ten compelling reasons.
1. Expertise and Experience
Event staffing solutions aren't about merely filling a position; it's about finding the right fit. BM Events Qatar will bring years of expertise and experience to the table. We know the nuances of manpower recruitment and can seamlessly match roles with the ideal candidates.
2. Time-saving
In Doha, timing matters most when organizing activities. It might be overwhelming to manage the many tasks involved in recruitment. However, by utilizing the skills of an event staffing company, you're giving this duty to professionals. They will manage every step of the hiring process, from selecting the final candidates to screening applicants.
3. Broad Network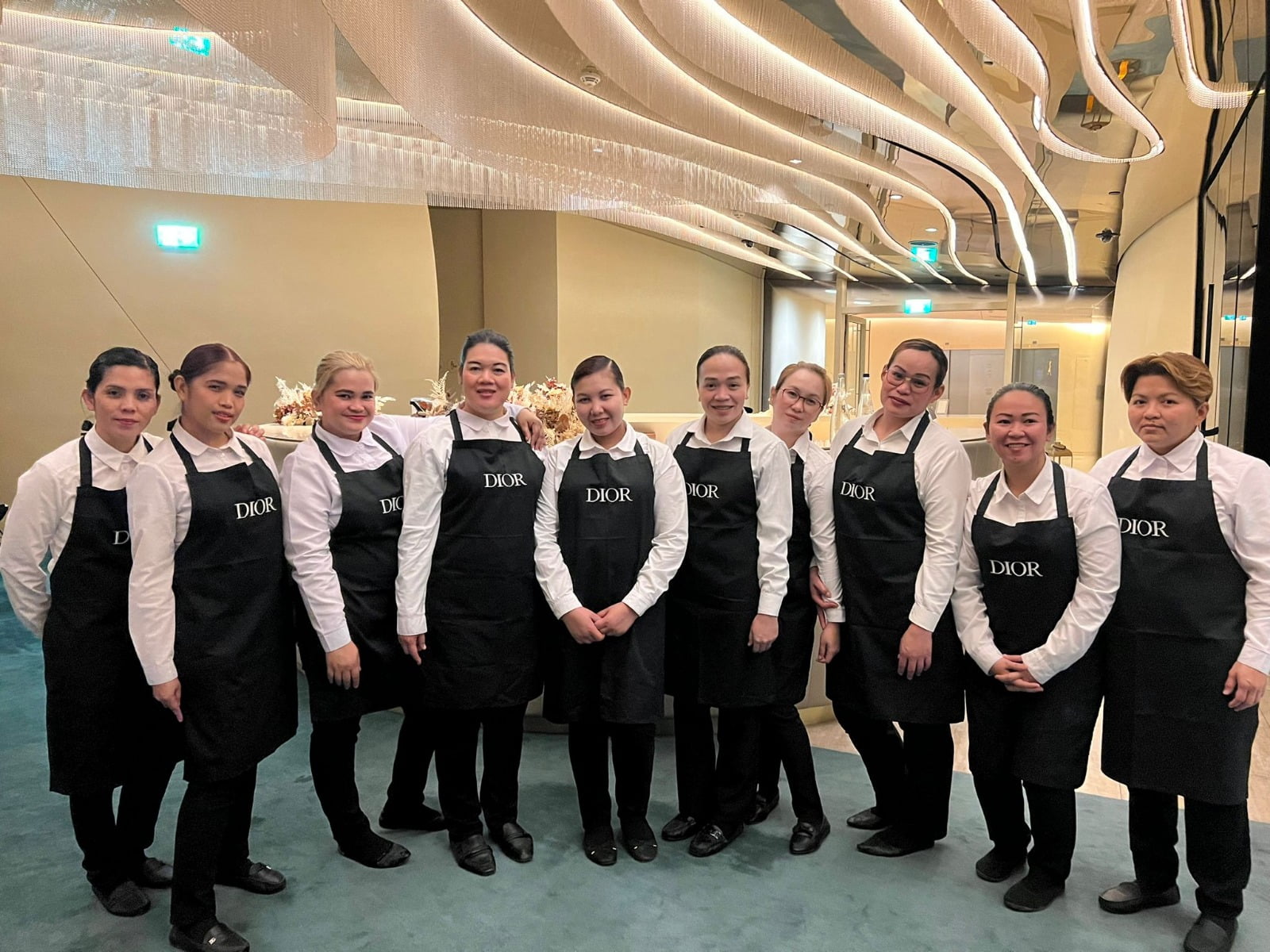 A recruitment agency, especially one specializing in event staffing in Qatar, boasts a vast database. They're not just manpower suppliers in Qatar; they're connectors. Whether you need a host, bartender, cashier, or waitstaff they can find the perfect fit in no time.
Unpolished talent requires improving, much like an uncut jewel. Professional firms that provide event staffing solutions make sure that the employees receive detailed instructions specifically designed for your event. Therefore, you can be confident that your team is aware of the essence of Qatari hospitality when it comes to hiring for the hospitality industry in Qatar.
5. Flexibility
Events come in all shapes and sizes, and so do staffing requirements. A professional agency offers flexibility. Whether it's a sudden change in guest numbers or a shift in event dynamics, they can adjust staffing needs with agility.
6. Reliability
No-shows or last-minute dropouts can be a planner's worst nightmare. By choosing professional event staffing in Qatar, you're opting for reliability. A recruitment agency's reputation hinges on their service quality, ensuring that staff will be punctual and committed.
7. Cost-Efficiency
Planning an event's budget is essential. Although hiring through an agency has an initial cost, it ends up being more affordable in the long term. Everything administrative, including salary, is handled by the agency. Time and money are both saved by using this combined strategy.
8. In-depth Local Market Knowledge
It is crucial to comprehend the rhythm of the region. An agency familiar with Doha events will understand the local market, customs, and preferences. They make certain that the employees are in line with the local way of life, which improves the visitor experience.
9. Legal Compliance
Manpower recruitment comes with its set of legalities. Qatar has specific labor laws that an event planner might not be familiar with. By entrusting staffing to a professional agency, you're ensuring adherence to all local regulations, shielding yourself from potential legal hassles.
10. Valuable Post-Event Feedback
Continuous improvement is the hallmark of any successful enterprise. Many agencies offer post-event feedback, providing insights that can be invaluable for future events. This feedback loop ensures the constant evolution and enhancement of your events.
In Conclusion
As the events in Doha reach new heights, there is a greater need for specialized labor recruiting. A competent event staffing service provides a comprehensive solution that includes everything from Qatar hospitality recruitment to administrative administration. By working with a company like this, you're not just recruiting people; you're creating experiences. So, the next time you're looking for manpower suppliers in Qatar, keep in mind the numerous advantages of hiring expert event staffing services. It's more than just a hiring choice; it's a move toward unprecedented event success.