Qatar, the Middle Eastern, has progressively established itself as a global hub for business, innovation, and growth. A strong job market packed with potential may be found among its modern buildings and historic sites. But, as the market grows more competitive, how can one locate the proper fit? BM Events Qatar, your trustworthy resource for great professional possibilities. Whether you're a local professional trying to advance your career or an international talent looking to create a name for yourself in Qatar's busy scene, BM Events has plenty of career opportunities for you.
1. Unlocking the Power of Manpower
The term manpower isn't just a corporate buzzword for BM Events. For them, it symbolizes the potential that resides in every job seeker. This belief is embedded in their core philosophy. Instead of viewing manpower as a mere resource, BM Events regards every individual as a reservoir of skills, ambitions, and possibilities. Through their meticulous processes, they nurture and channel this potential, ensuring that it aligns seamlessly with the needs of modern businesses.
2. The Evolution of Staffing Solutions
Traditional staffing solutions often fail in our fast-paced society. BM Events is aware of this gap and works to close it. Because they are aware of the changing patterns in the labor market, we can design flexible, responsive staffing solutions. We ensure that every job placement is a perfect fit of skills, passion, and organizational goals, going beyond just filling positions. Employers and employees both prosper in this way.
3. BM Events: Redefining Recruitment
While many perceive a recruitment agency as a mere bridge between job seekers and employers, BM Events elevates this definition. They don't just match CVs to job descriptions. Instead, we take the time to understand the aspirations, strengths, and unique career narratives of every individual. This empathy-driven approach ensures that each candidate finds a role that resonates with their personal and professional goals.
4. The Heartbeat of Hospitality
The fact that BM Events focuses on becoming a hospitality recruitment agency demonstrates its dedication to one of the industry's most active subsectors. We are aware of the complexities and particular requirements of the hotel industry. We make sure that those who are passionate about service find opportunities where they can excel and grow by keeping a broad network of links with prestigious hotels, resorts, and huge events.
6. Making Job Hunting Easy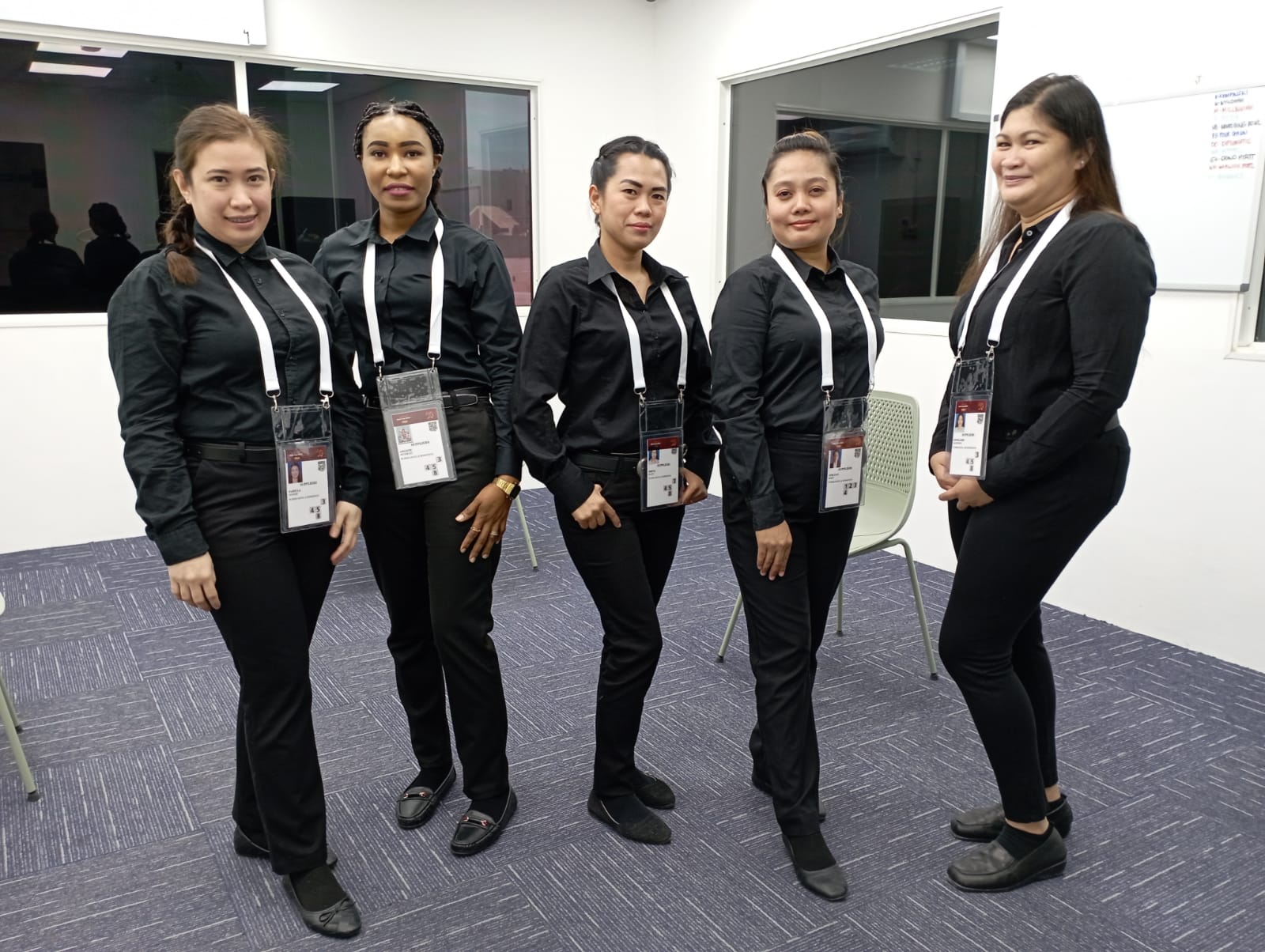 BM Events has transformed the traditionally tedious process of job hunting. With their vast network and deep industry insights, they streamline job searches, connecting candidates with roles that resonate with their skills and passions. This proactive approach reduces waiting periods and enhances job search success rates.
7. Flexibility with Part-Time Roles
Work-life balance is more than a buzzword; it's a necessity. Recognizing this, BM Events offers an array of part-time roles, ensuring professionals have the freedom to pursue personal endeavors while maintaining a steady career. This flexibility is a testament to BM Events' commitment to evolving workforce needs.
8. The Road Ahead with BM Events
In the ever-changing employment landscape, BM Events stands out as a beacon of stability and innovation. They constantly adapt, incorporating the latest industry trends and techniques. This progressive approach ensures that they remain a frontrunner in the recruitment domain.
10. A World of Opportunities
The bounds of employment are not just restricted to one's immediate surroundings in the related society of today. BM Events has positioned itself as a bridge to worldwide opportunities in recognition of this globalized reality. Candidates have the fantastic opportunity to work in a variety of environments and cultures thanks to their extensive network, which spans continents. This international perspective not only improves a professional's résumé but also offers priceless life experiences. Candidates can get a deeper awareness of global market trends, customs, and cutting-edge approaches by working in various contexts, transforming them into genuinely global experts.
9. The BM Events Commitment
An uncompromising dedication to the total professional growth of each professional they deal with is at the core of BM Events. We are more than just a hiring company that places you in a job. Instead, they stay on your journey with you and continue to help you throughout your career. BM Events makes sure that every person feels supported, heard, and prepared for success, whether it is through access to training tools, seminars to sharpen skills, feedback sessions, or growth-focused dialogues. Building meaningful and long-lasting career connections is key to their mission, and their commitment to the well-being and advancement of both candidates and workers is evidence of this.
Conclusion
With BM Events, professional choices becomes simpler and easier to understand with BM Events. Their expertise in manpower, unparalleled staffing solutions, and prowess in hospitality recruitment ensures that every career voyage embarked upon is both fulfilling and successful. Embrace the BM Events experience and watch your career soar to new heights.