Waiter/ Waitress
Your guests deserve top-notch service, and BME Qatar ensures that with its event staffing solutions. Our waiters and waitresses are not just hardworking but are also diligent, ensuring every detail is attended to for your guests' comfort.
Kitchen Stewards/Helpers
For those behind-the-scenes heroes in a restaurant, BME Qatar is the top recruitment agency in Doha, offering skilled Kitchen Stewards/Helpers. They are trained to maintain cleanliness and organization, ensuring your kitchen functions without a problem.
Commis
The success of any culinary team at events in UAE relies on commis. BM Events Qatar understands this and provides well-presented commi's who are dedicated and have a passion for their work.
Cashiers
At the heart of any event are the cashiers. As the manpower recruitment leaders in Qatar, BM Events Qatar provides cashier staff who do more than just handle cash; they're the welcoming face that greets, guides, and assists guests.
Bartenders
BM Events Qatar takes pride as one of the top hospitality recruitment in Dohai agencies. When you book with us for your events, we assure a seamless experience, covering everything from full bar settings to specific beverage arrangements.
Promoters
Every event staffing in Qatar needs effective promoters. BM Events Qatar offers talented individuals who aren't just skilled in marketing but can also engage with communities and bring innovative project ideas to the table.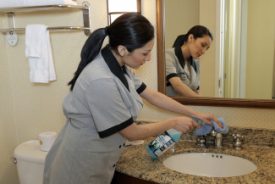 Housekeeping
BM Events Qatar is known for outstanding housekeeping in Doha. As experts in the hospitality field, we understand what quality means. Whether you need daily service or special event staffing, we're here to help. Every job we undertake is done with perfection. Your satisfaction is our top priority.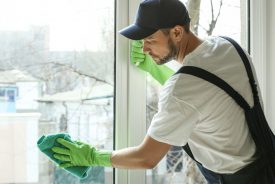 Cleaners
Cleanliness and maintenance are pivotal for any event or establishment. As the trusted manpower suppliers in Doha, BM Events Qatar provides trained personnel ensuring all spaces, from residential buildings to corporate offices, sparkle.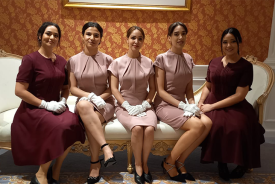 Host & Hostesses
Every event needs a face, and our hosts and hostesses are trained to be just that. Recognized for our event staffing solutions in Qatar, BM Events Qatar ensures your event's frontline is friendly, knowledgeable, and professional.